Welcome to Beeyo Maal Cooperative.
Please read about sustainable Frankincense, our beginnings, who is running the cooperative and how this empowers women and their community.
To change the Frankincense trade for the better, we need you. Please buy direct, read our blog, follow us on social media and subscribe to our mailing list for stories and updates.
Beeyo Maal Cooperative has been created to ensure that Harvesters, Labourers and Sorters are the beneficiaries from their knowledge, their work and the resources that they have looked after for centuries.
This article describes some of the issues we face.
This article features our frankincense cooperative and how we want to change the frankincense trade.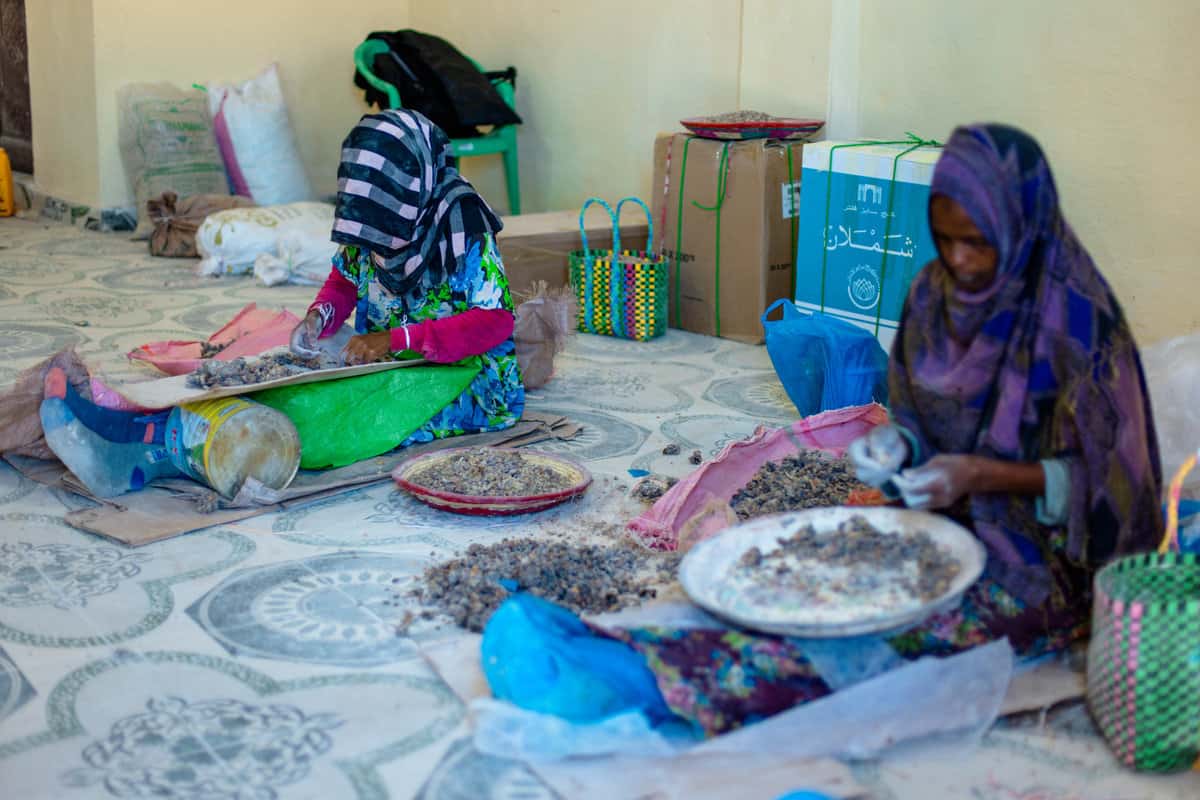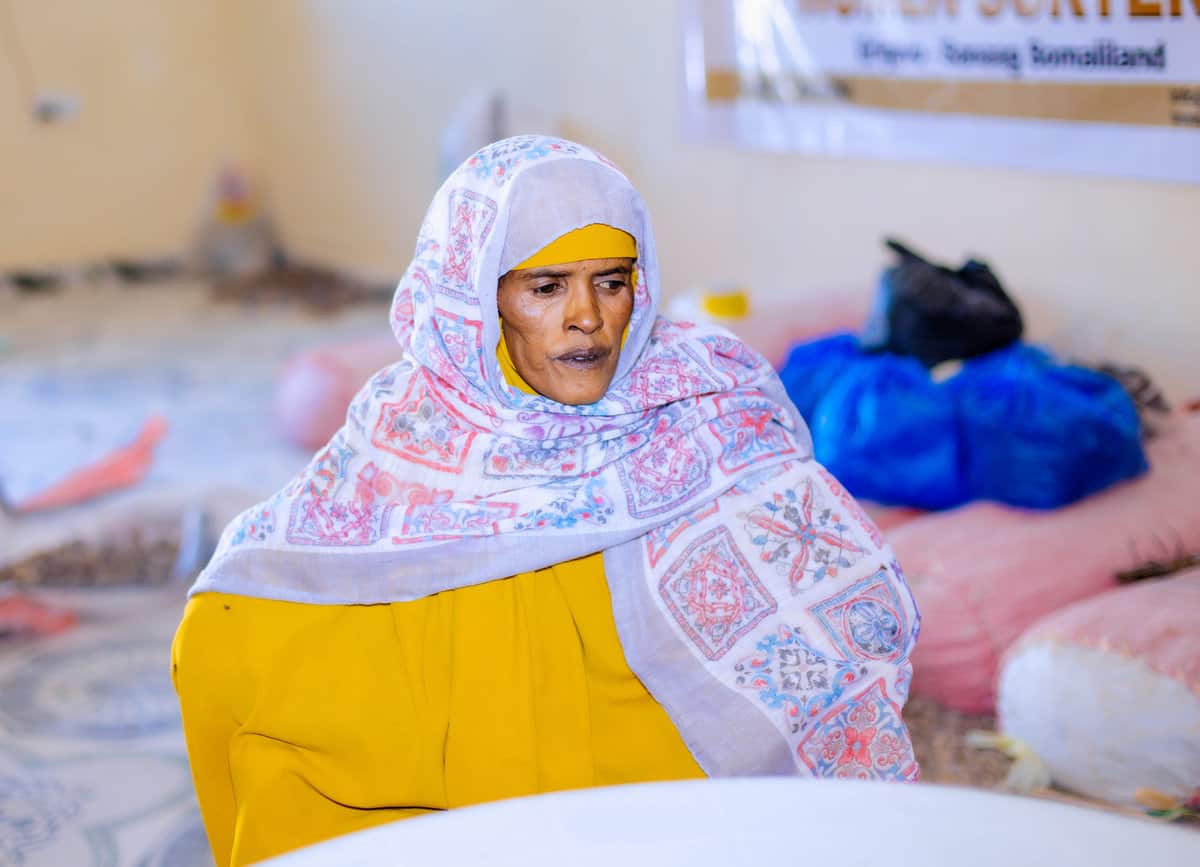 Frankincense Sorter and Chairwoman
I am a sorter of frankincense and myrrh resins from the Erigabo (Erigavo) region of Somaliland.  
Beeyo is the Somali name for frankincense and Malmal is myrrh, we have different kinds of gums and resins in Somalia, but my work primarily involves Beeyo and Malmal.  I have been working as a sorter for more than 40 years, it is a tough job but the only skill I have other than being a mother and raising children. Sorting is a job done entirely by women and the lowest paid in the entire gums and resins industry.  Since starting, my wage remains the same. As a result, sorters have teamed up to take on leadership positions in the newly formed Beeyo Maal cooperative.
As we take pride in our work and the legacy left us by our mothers and grandmothers, we do not want to lose our jobs or the skills we have inherited. We just want to improve working conditions and have more of a say in how the business is run. 
I want to give women better representation in the local community, and I feel blessed to get the opportunity to do this within the cooperative.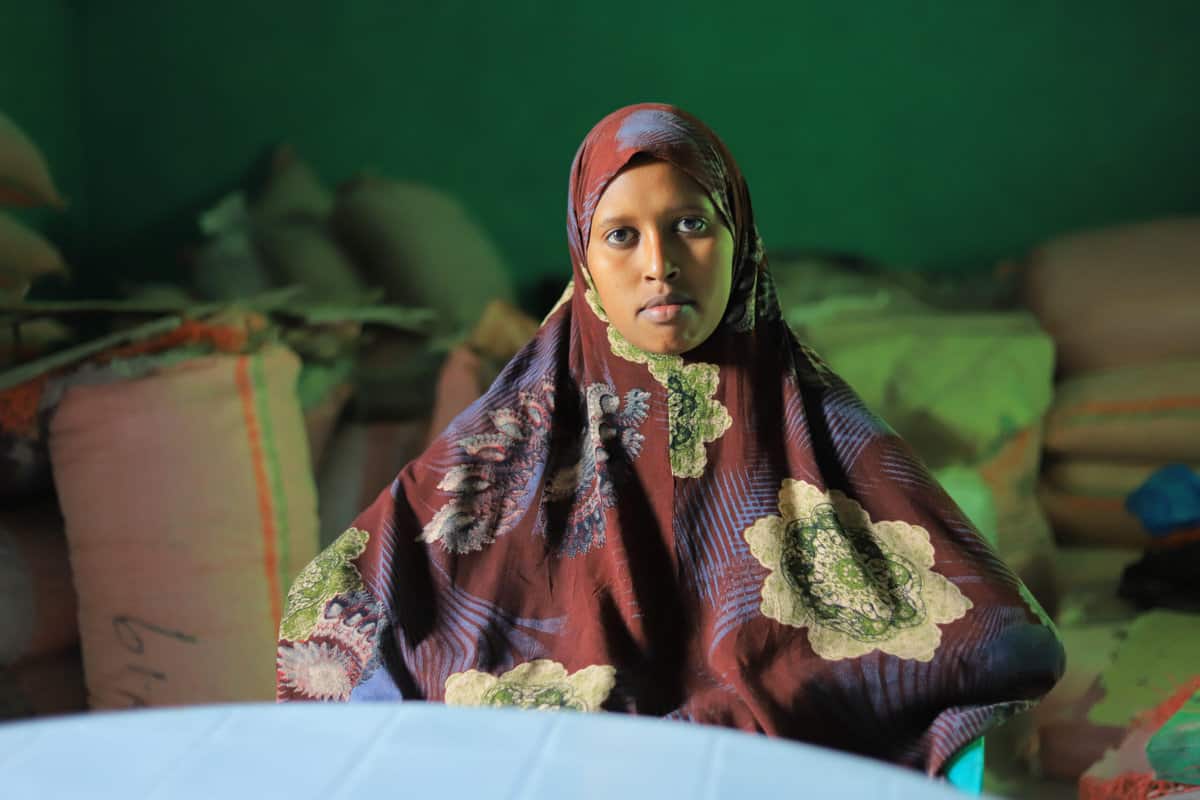 I am a helper/apprentice and currently learning to sort resins.  I am an educated woman and hope to bring much needed skills into the cooperative.  While I want to learn the skills of sorting resins to keep the tradition alive, I also want to teach women and men from the harvesting community literacy, basic maths, and mobile money management.  I have big dreams for the cooperative, but to make this cooperative a success we need good management skills and education.  I am optimistic about the future and believe that Beeyo Maal will make real changes in the community.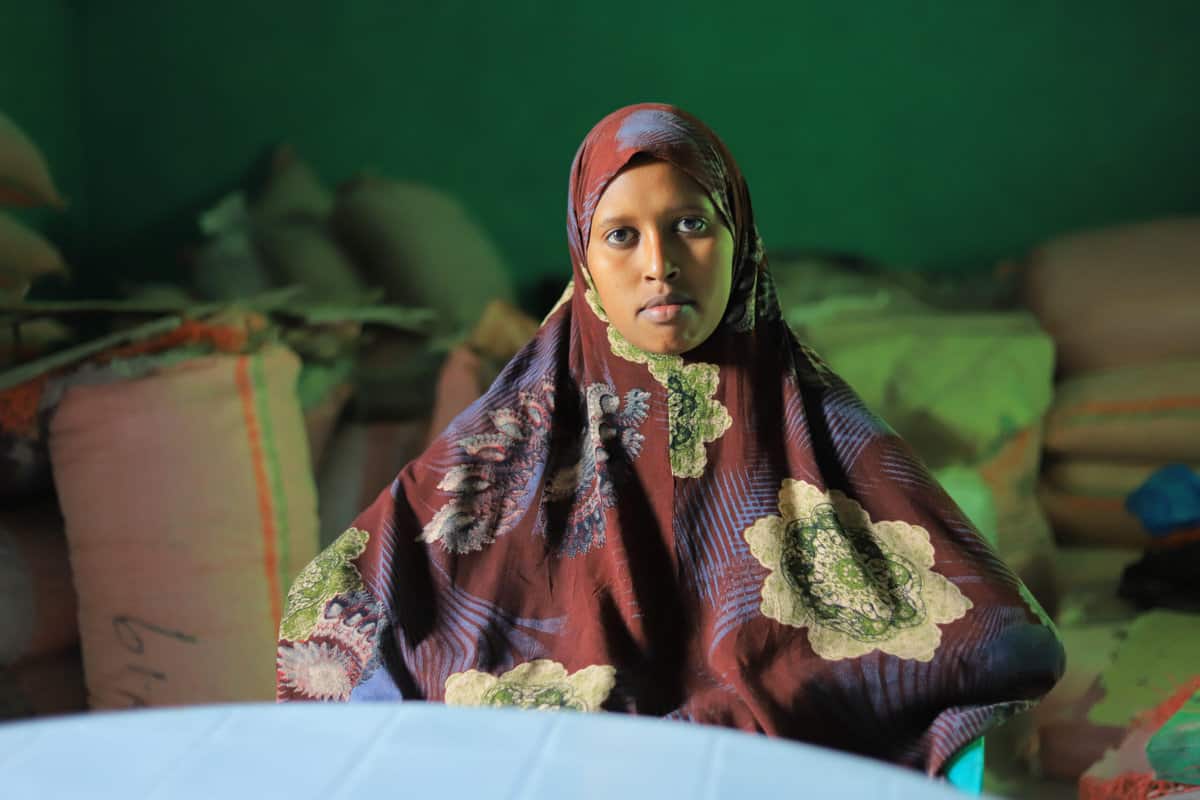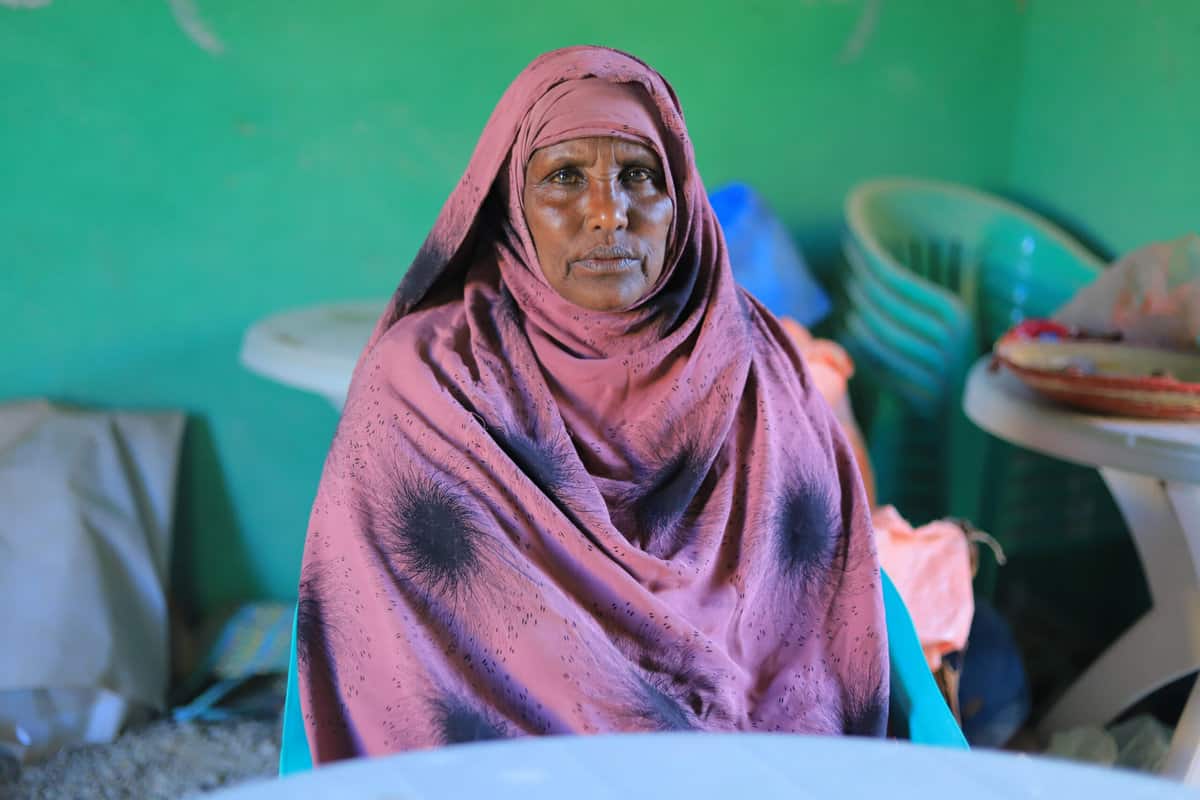 Sorter and Beeyo Maal's Vice Chair
Sorting is my skill and I have been doing it for 42 years.  Like all female sorters, I started very young as an apprentice helping my mother. I remember the first wage that I earned from sorting; with it I bought a pair of flipflops.  The flipflops didn't protect my feet from the thorns, but they gave me some comfort from the pains of walking up the mountains and hills.  That meant a lot to me.  In my forty years of working as a sorter, the working conditions and wages have remained poor. It is important for women to earn fairly because women are carers of families and communities.  We spend every shilling that we earn on our families and communities.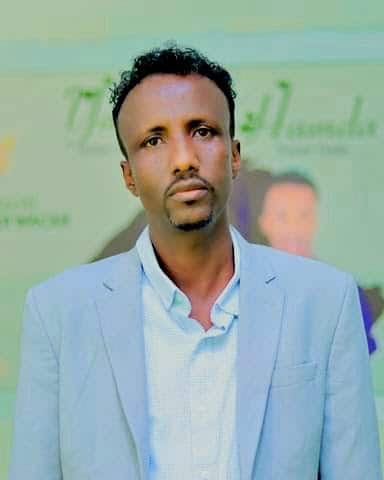 Secretary of Beeyo Maal Cooperative
I am an environmentalist and veterinary doctor with a large and diverse range of practical and epidemiological field-work skills.  I am from Magacsan in the Calmadow mountains of Sanaag and my family are landowners and harvesters.  I have been elected the secretary of Beeyo Maal Cooperative, a position that I accept with great honour and hope to fulfill whatever it takes to achieve the dream of the cooperative.  We have been working on the formation of the cooperative since August 2020.  During this time we have consulted with 600 harvesters and 280 women sorters from many areas including, Hasasha and Madar Mogeh in Calmadow, Siraadley, Dayaxa and Doonyaha. It has taken many consultations with the harvesting community to agree to set up the cooperative.  It hasn't been an easy job but was the right way to do it to avoid misunderstanding and confusion.  During this time we organised consultation meetings, delivered training and seminars, and conducted research.  I am proud to be part of Beeyo Maal cooperative and hope that my expertise helps it achieve its goals.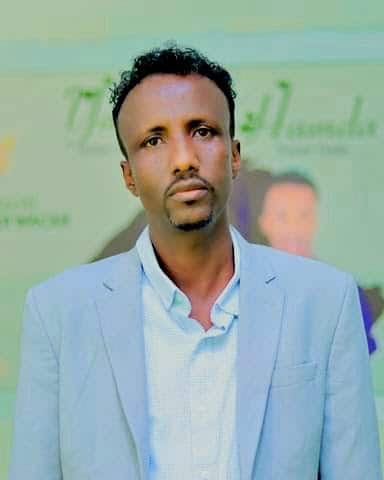 Beeyo Maal harvests the power of working together. As a cooperative uniting more than 600 harvesters, sorters and labourers, Beeyo Maal will retain control over:
Tree Management
Ensuring sustainable supply and quality of our resins.
Worker's pay and conditions
Harvesters, Labourers and Sorters are in control of pricing and working conditions.
Preventing exploitation and abuse from agents and middle men.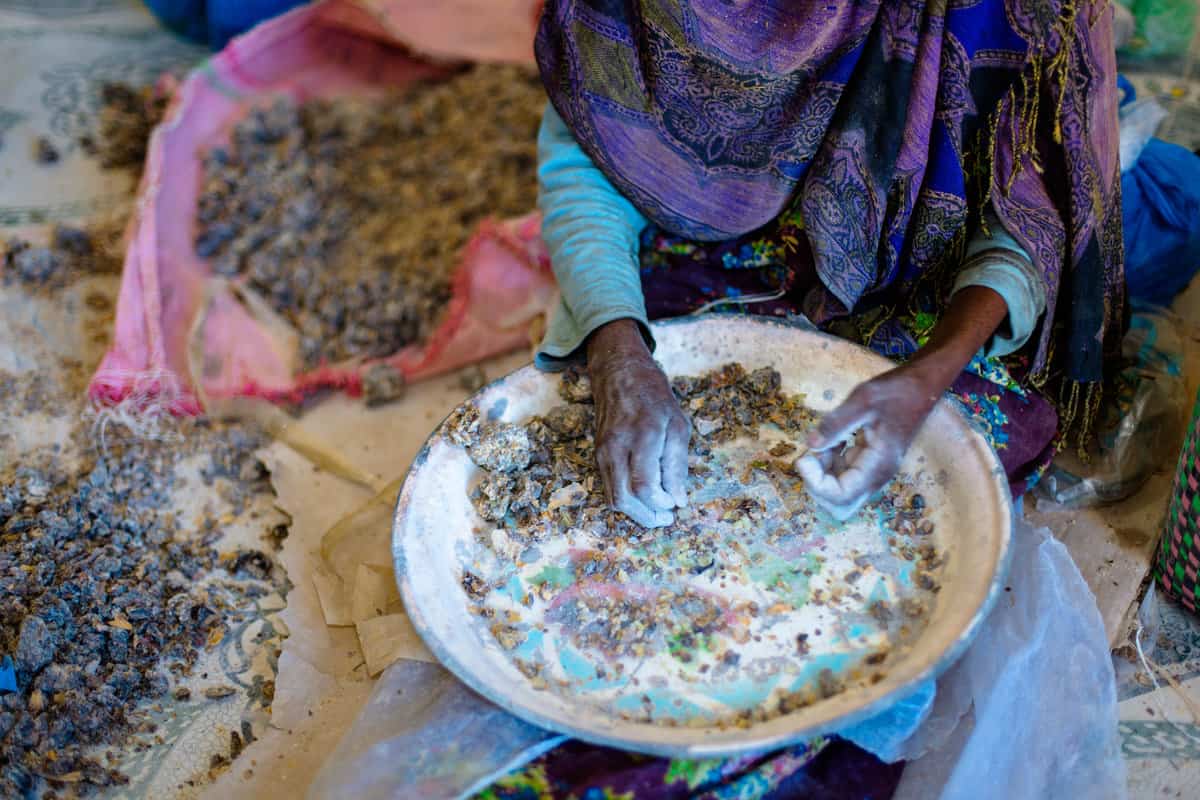 Subscribe to our mailing list
We'll keep you informed about new stories and updates about Beeyo Maal Cooperative.